JOBS
The administration of fishing-hunting base Завидоvо invites professionals in the following specialnostyam:
Need a cook (Qualified chef, with experience, who have the skills to prepare delicious home-cooked meals and desserts).
Need guides.
Requires skilled waitresses with experience.
All employees are guaranteed a decent wage, tips. We provide professionals with good living conditions, food and special uniforms.
If you meet the above requirements and are looking for a decent job, please contact us at the numbers listed in the contact section.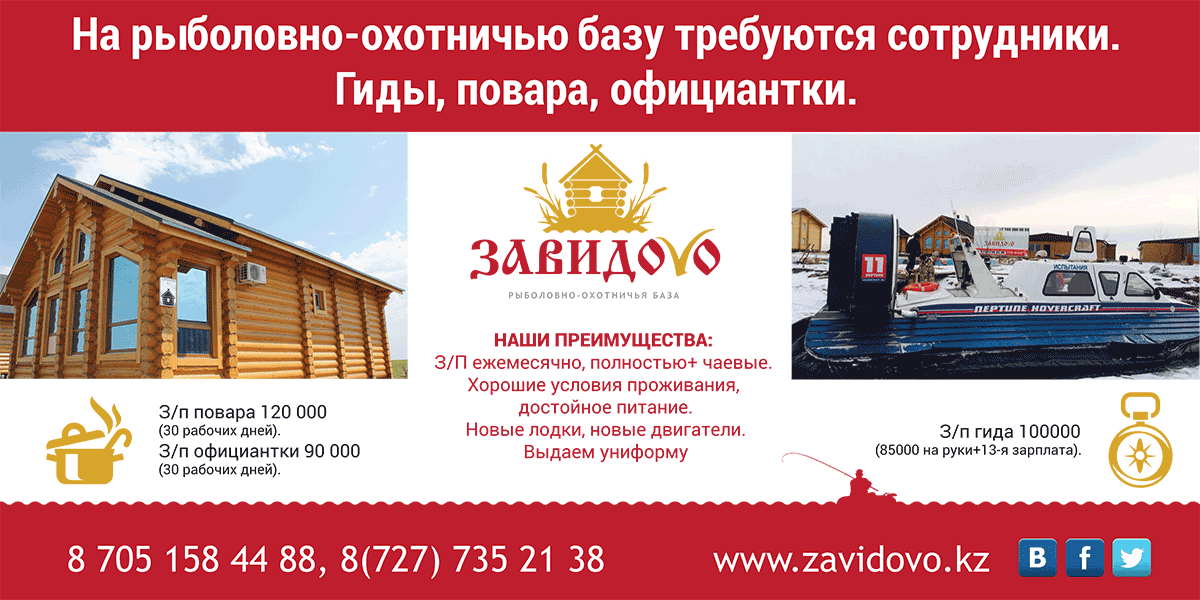 <!— BEGIN JIVOSITE CODE {literal} —> <!— {/literal} END JIVOSITE CODE —>